10 Feb

Types of mobile homes

With more and more Australians – young and old – choosing to embrace minimalism or a nomadic lifestyle, the choice of mobile tiny home types is increasing and seems only limited by the imagination.

Whether you're a grey nomad or a free-spirited, rat-race rejecter, you are spoiled for choice. There are many options available, so many that it may be a challenge to distinguish what your best option is.

It appears just about anything with a bit of space can be repurposed into a mobile home. We have seen countless examples of what creative minds can manifest. The numerous benefits of tiny home living perhaps can help explain the rise in popularity.

Let's take a look at the most common types of mobile homes.
The RV / Motorhome
The RV (Recreational Vehicle) or Motorhome are vehicles with a home attached to them. RV's are a popular choice for many people because they offer uncomplicatedness and the convenience of being a vehicle and home in one.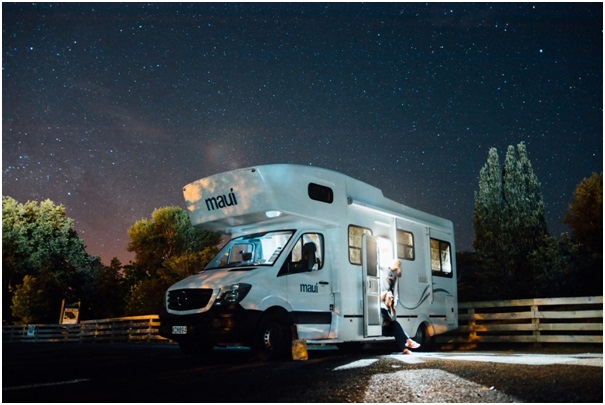 They come in a range of sizes or classes to suit all budgets and lifestyles and are designed for enthusiasts who are frequently in transit and want an option which requires minimal effort when it comes to relocating regularly.
The Trailer / Caravan
The trailer is another traditional choice amongst mobile home aficionados. To understand whether a trailer or RV would be better suited to you, you need to ask yourself how you intend on using it.
A trailer or caravan will require a little more work than an RV – in terms of hitching and unhitching – therefore, if your travel plans involve frequently being in transit and moving from place to place, the downside of a trailer will have a significant impact on your experience, and an RV may be a better option.
If however, your stays are more extended at each port of call, these inconveniences will be more minimal.
On the upside, a caravan is typically less expensive to buy and to maintain than RVs.
Repurposed Vehicle Home
If you like the idea of salvaging, customising and repurposing an older vehicle to fulfil your mobile home ambitions, there are several options available.
Offering huge living space some repurposed vehicles, such as buses and trains, may not technically fall into the tiny home category.
Ex train carriages are one example. But, they're not as manoeuvrable as some of the other options. You will need a crane to relocate it, so while technically still a mobile home, mobility is limited.
Mobile Tiny Home
Tiny homes are similar to a trailer or caravan style of a mobile home, with a few distinct differences. Typically, they are small enough to be towed by a standard 4WD but can be larger.
They are designed to mimic daily life in a standard house only on a much smaller scale. Caravans are generally lighter, more aerodynamic, therefore, more suited to tow than a mobile tiny home. In saying that, a mobile tiny home is still extremely portable and is designed to provide more comfortable accommodation – particularly important if you are planning to spend a lot of time in your mobile home.
A mobile tiny home is often designed to feel more spacious and homely, perfect for extended occupation.
Want to know more? Call our friendly team today and discover how we can help you create the perfect mobile tiny home for your adventures on the road.